5 tags
Progress Report: The Sharing Economy is coming of... →
collaborativefund: by Craig Shapiro Founder/CEO at Collaborative Fund In San Francisco, you can find the "Airbnb-of-everything." Just as Airbnb capitalized on the fact that many of us have a spare bed, bedroom, or even apartment from which we'd gladly make some money, many other industries have… Times… they (and industries and cultures) certainly are a-changing thanks to confluence...
7 tags
Strong Opinions @marksbirch: Yahoo for the Tumblr... →
toddwickersty: But I'm a user first and that's the main reason why I care what happens to it. I'm skeptical if Yahoo! does take it over. It's super easy to be skeptical for obvious reasons, but I think it's a good time for Tumblr to sell. I know if it does happen, I'll continue to use it… Good perspective here on Tumblr community and being mindful of product and customer/community culture. ...
2 tags
4 tags
Charles Ramsey, who rescued Cleveland women held... →
A profile of Mr. Ramsey, who is refreshingly humble, down-to-earth and has a grounded and pragmatic opinion on most things. Example? "What I've learned from the human race this week is we still ain't got it right." Amen to that. Here's hoping for more Charles Ramseys out there in this world and that they stay humbled and grounded despite what life throws at them. -cch
4 tags
Stop Optimizing For Social and Learn SEO
scottbritton: When I first started blogging, I didn't use keywords and paid no attention to SEO. I WANTED FOLLOWERS BABY!  Eventually I learned basic SEO and started employing it on everything I created. Now organic search from long tail keywords make up more than half of my traffic. Twitter makes up a little more than 5%. Learn SEO. Then get good at it. Nice succinct post and fair...
5 tags
3 tags
"Every dollar spent at a locally owned business generates two-to-four times the..."
– Forbes piece on the amazing power of spending locally.  (via poptech) It's not only healthy for you to eat fresh and local food, it's healthy for your neighborhood's economy.  And speaking of a healthy community, I'm speaking tonight at an event in Williamsburg that's raising awareness about...
3 tags
3 tags
3 tags
3 tags
We Presume to Believe That Eventually, We Will... →
rudolphmd: From the March 26th, 2013 The New Republic article by Leon Wiesletier (link to full article below): "'With the help of big data,' Mayer-Schönberger and Cukier continue, 'we will no longer regard our world as a string of happenings that we explain as natural and social phenomena, but as a universe comprised essentially of information.' … The religion of information is another...
5 tags
4 tags
6 tags
4 tags
"When robots and automation do our most basic work, making it relatively easy for..."
– Great Wired article on the future of robots, artificial intelligence, automation and their impact on human workforces. It's really fun (and necessary) to think about this stuff and how it will change not just our economy but our sense of purpose as a species. We live in some interesting times. (via...
4 tags
5 tags
5 tags
"I write as an Asian, with all the pent-up emotions of my people. What I say will..."
– Han Suyin, doctor and author (Love Is a Many-Splendored Thing), 9/12/1917 - 11/2/2012.
4 tags
Healthcare - How the US compares to other... →
The US is #1… in per capita costs. But we aren't #1 in outcomes. This article dives into some of the specifics. We need to improve both - costs and outcomes. -cch
Jay Parkinson + MD + MPH = a doctor in NYC: We're... →
jayparkinsonmd: Are you a founder of a company in NYC? If so, we at Sherpaa want to keep you well, so you can continue to build your awesome company. And we want you to experience the magic that is Sherpaa. Apply here. What is Sherpaa? Sherpaa is around the clock email and phone access to our friendly,… Awesome #healthcare by Jay & team for startup founders in NYC. Check it! -cch
"Medical errors cost the U.S. health-care system tens of billions a year. Some..."
– "How to Stop Hospitals From Killing Us" via The Wall Street Journal Much of the technology exists to fix this, but the real battle is overcoming culture and bureaucracy and misaligned incentives. Truth in advertising. We need more minds focused on #healthcare. -cch
"To live is the rarest thing in the world. Most people exist, that is all."
– Oscar Wilde (via lewiatan) Life #quote.
5 tags
7 tags
4 tags
4 tags
2 tags
Strong Opinions @marksbirch: Divorcing Your... →
Great post by Mark on the complicated issues surrounding #startuplife!  Good read for entrepreneurs and investors. -cch marksbirch: Sooner or later you are going to face the truth; the team you start with is not the team you end up with for the long haul. Sometimes it is the direction of the business, sometimes it is personal issues, and sometimes it is just not a combination that is working...
5 tags
StartUp Health Blog: TechCrunch Disrupt SF →
startuphealth: TechCrunch Disrupt combines top thought leader discussions with new product and company launches. At StartUp Health we'd like to help make sure that Health Tech has a strong presence at this year's event. You can purchase your Early Bird ticket here. The ticket will get you into the full… Good list of upcoming #healthtech innovation events via my @startuphealth friends.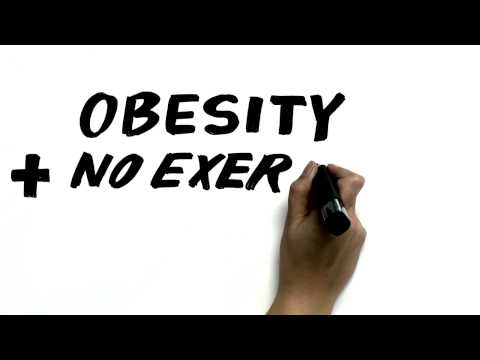 6 tags
3 tags
"the ultimate worth of a science is in how much good it can do in the world"
– B.F. Skinner, Harvard psychologist (attributed by his daughter, in this great article from The Atlantic)
3 tags
4 tags
The Perfected Self →
Interested in "operant conditioning" (better known as behavior change)?  Then this is a must read for you, especially if you're interested in behavior change for health.  This article from June 1, 2012 (Back to the Future, anyone?) in the Atlantic provides great background into the initial research around behavior modification by Harvard's B.F. Skinner from 60 years ago...
4 tags
2012 Food & Health Survey →
Food & health survey: more Americans believe eating healthy is harder than doing taxes!  More interesting insights in this recently released report, including the statistics that more than half of Americans (55%) are trying to lose weight.  To your health, -cch
4 tags
3 tags
How Will You Measure Your Life? →
Great interview with Professor Christensen.  I love the fact that he remains so grounded spiritually and is able to integrate that into his work and in helping others.  For those that don't believe in God, he has very cogent thoughts about why everyone should try and find fulfilling work and determine their mission in life: "Maybe I would say that everyone would be judged at the end....
Nat Turner: Why aren't there more traditional tech... →
Good perspective here. Need more techies in health and collaboration. -cch natsturner: In my brief time as an angel investor and future healthcare IT entrepreneur, I've noticed that there just aren't that many true technology entrepreneurs in healthcare. It's well known that healthcare is way behind in terms of technology innovation and adoption, so this is a problem. I know for…
3 tags
America's (Crappy) Healthcare Serves As A 8% VAT... →
Excellent article about the US healthcare system and analysis of our spend problem in the context of our friends around the world. We need to fix this problem ASAP, as the author rightly points out - it impacts our national security and fiscal viability. -cch
5 tags
5 tags
StartUp Health Blog: 2012 Data Design Diabetes... →
Data, Design, Diabetes innovation challenge, Wednesday 05/16 @ the Blueprint Health offices in NYC!  And don't forget for those healthtech or digital health innovators out there, Blueprint is accepting applications now for the 2nd accelerator class starting July 23rd. Spread the word… diabetes is a huge problem impacting our country on so many levels, and we need people from...
5 tags
Facebook Urges Members to Add Organ Donor Status →
Ahh, the power of social media through technology to do good for society and public health in particular.  Though I'm still not a FB member.  :) -cch jayparkinsonmd: Nearly 7,000 people in the United States die each year while waiting for an organ transplant. It is a number that Facebook hopes to lower with its vast network of 161 million members in this country. The company announced a...
4 tags
Review of the Jawbone UP (and other quantified... →
Excellent coverage of the leading mhealth products on the market for the quantified self fanatics out there.  This is a thorough review primarily of the Jawbone UP, but comparisons to the Nike Fuelband and FitBit are also included. The review is comprehensive, covering both the device itself (physical form factor, features) and the UI/UX (with the device and app). -cch
4 tags
As diabetes rises in kids, so do treatment... →
Given the exploding US diabetes epidemic, this recent study is bad news for publichealth and ultimately our economy.  In essence, this research shows that more children are developing Type 2 diabetes (previously adult on-set diabetes) at earlier ages, and standard treatments (drugs and lifestyle modifications) that work reasonably well for adults (well, for those that are actually compliant)...